Dissolvers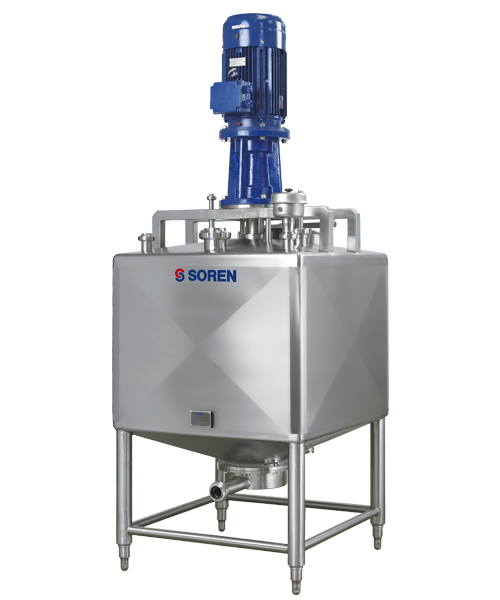 Dissolvers
Soren dissolvers are designed to quickly incorporate dry solid or semi-solids into a liquid or liquid product. Soluble materials are dissolved very quickly and non-solubles are dispersed thoroughly so that finely divided particles form a more stable suspension. Plasticised fats and oils when mixed with warm water or liquid product are dispersed and/or converted to a loose emulsion.
Soren was the first to design dissolvers placing the impeller's shaft drive on the upper side of the tank, thus reducing to zero any leakage problem and noise problem. This design, along with a special impeller, allows to pull the added ingredients through the liquid vortex at the center and propels the mixture up the walls in continuous recirculation.
For processing
Bakery products rerun, candies, chocolate syrup, coffee whiteners, dips, ice cream mixes, ice cream rerun, icings, jellies, marmalades, pie filling, puddings, starch slurry, salad dressing, sauce, gravies and yeast slurries.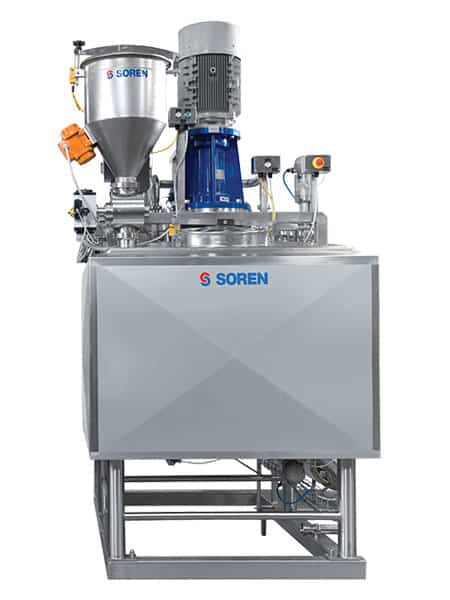 Specifications for all ASA & ASA-R Dissolver
Product contact surfaces made of AISI 316 St. Steel
Flat top with manway (dome for ASA-R)
Air vent and CIP sprayballs
Heat exchange jacket for circulation of media up to 5 bar (option)
N° 4 polish internal surface, 2B external
Mineral wool insulation, 50 mm thick (option)
Outer jacket of AISI 304 St. Steel (option)
Product connections on top