Ice Cream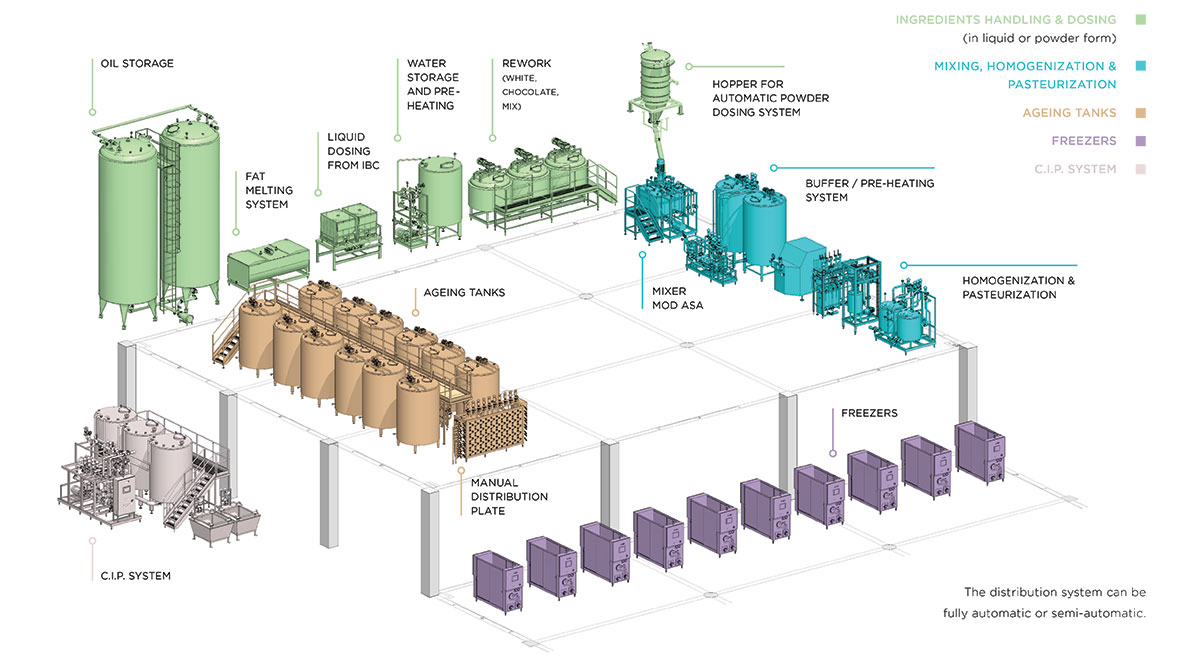 Soren's Ice cream preparation systems range from 50 l/h to 25.000 l/h of mix, and the process can be divided into the following five major sections.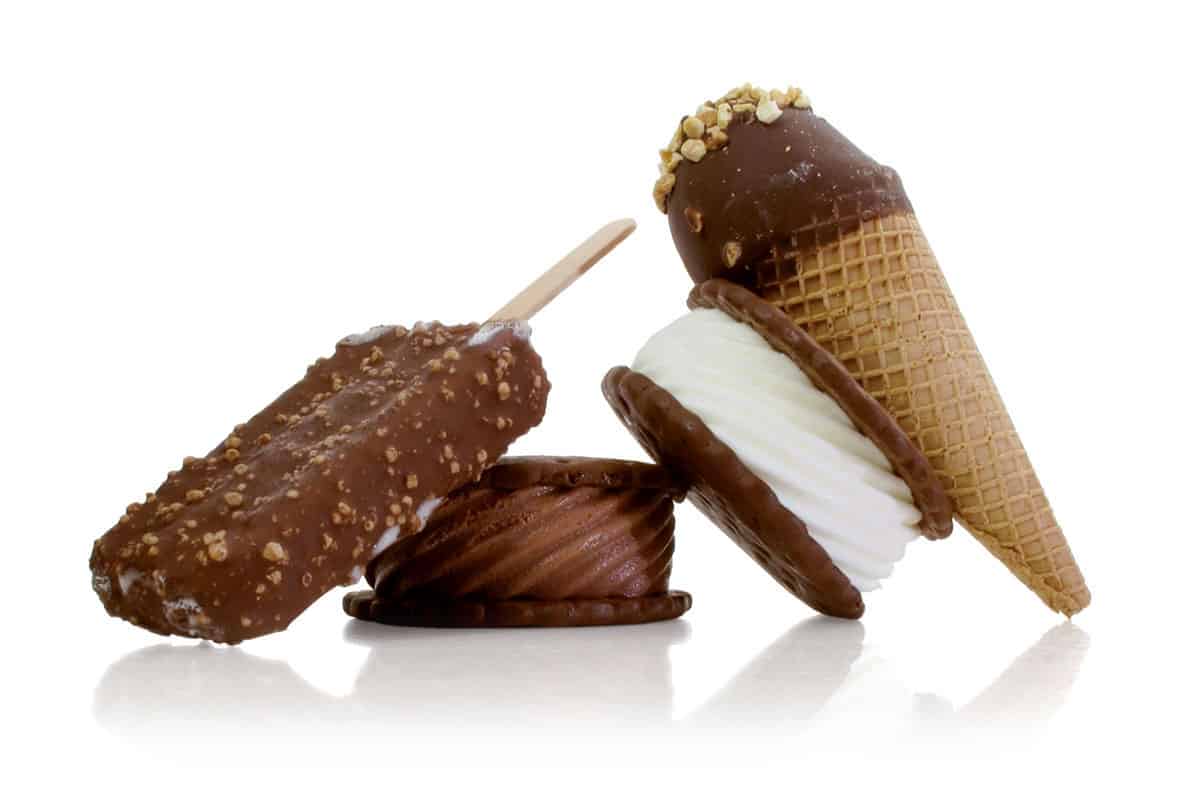 STORAGE & AUTOMATIC DOSING OF INGREDIENTS
An Ice cream mix preparation process is characterized by a high number of ingredients that are dosed at every batch. A standard running line can achieve as many as five batches per hour, which translate in tonnes of ingredients, both liquid and powder, that need to be dosed.
This is why it is important to understand which are the main ingredients of the recipe and to automatize their storage and dosing system, which would otherwise need to be done manually.
Every ingredient that a customer chooses to store and dose automatically is included in the PLC system and handled by the software.
LIQUID INGREDIENTS
The most common liquid ingredients that are automatically handled are:
O I L – 1 or 2 types


Represent the 10-12% of a recipe (optional melting unit for solid fats)
WATER


Represents the 57% of a recipe (stored water is also pre-heated by a tubular heat exchanger and used in the energy regeneration operation with the pasteurization unit)
REWORK


Even if the amount per batch is much lower than the previous two ingredients (~2%), it is important and useful to maintain rework stored and ready for dosing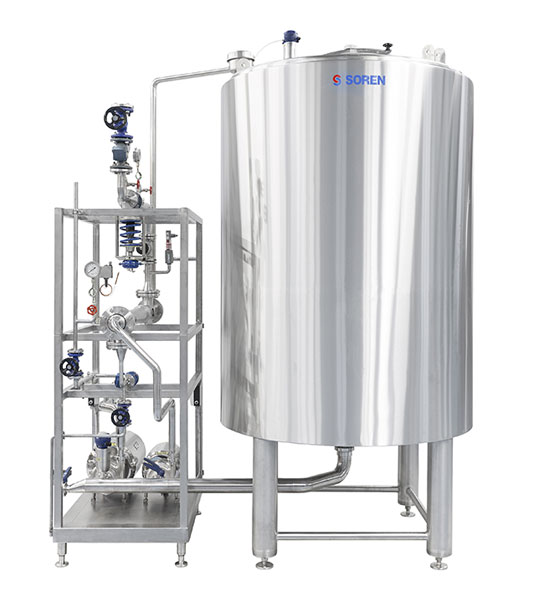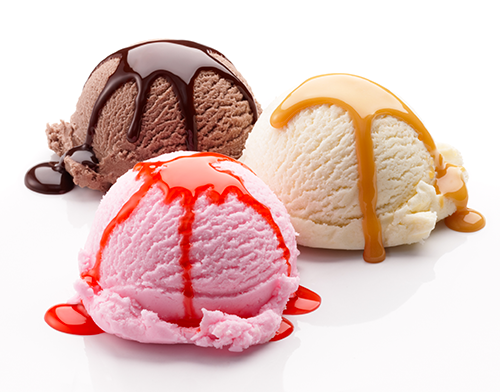 POWDER INGREDIENTS
The most common powder ingredients that are automatically handled are:
SUGAR


Represents the 15.5% of a recipe
SKIMMED MILK


Could represents the up to 35% of a recipe
OTHERS


It is convenient to unload all other pre-weighed powder ingredients into a bag dumping hopper that will then convey them to the dosing point
MIXING TANK
MODEL ASA
Soren's mixing tank allows to achieve homogeneous mixes with powder concentrations that can reach up to 70% of the recipe in weight.
It is designed with a square section that creates multiple vortexes when the flow hits the corners, creating a very high turbulence and a great shear effect.
The ASA mixer is equipped with a high speed (1450 rpm) cowless impeller placed at the bottom of the tank directly driven by a motor placed at the top. This configuration creates a perfect combination of very low maintenance, due to the absence of a mechanical seal, and very little noise during production. The capacity of the ASA mixer can vary from laboratory capacity (from 50 lt) to much greater capacities (i.e 5.000 lt). The mixing capacity of this mixer is so efficient that, with an automatic dosing system for all ingredients, it can reach up to 5 batches per hour during production.
PRE-HEATING BUFFER TANKS
These tanks work as a pre-heating system for the ice cream mix after its preparation. They can be two or three, depending on the capacity of the line, and heat up the ice cream mix by circulating it multiple times through plate heat exchangers. They work alternately: as one is dosing to the line, the other one (or the other two) is being filled and is heating up the product.
HOMOGENIZATION & PASTEURIZATION
This section of the plant is the real heart of the process and will give the finished products all the features wanted by each customer. This is why Soren has a long term well established relationship with all major producers of homogenizers and pasteurizers, so that all preferences by the customer can be satisfied.
AGEING TANKS
DISTRIBUTION FROM PROCESSING LINE TO AGEING TANKS
The distribution of the mix to the ageing tanks can be achieved either automatically, by using double-seat mix-proof valves, or manually, by using distribution plates. Even with the manual configuration, Soren keeps full control on the process by using proximity sensors in correspondence of each position of the distribution plate, so that no human mistake can happen.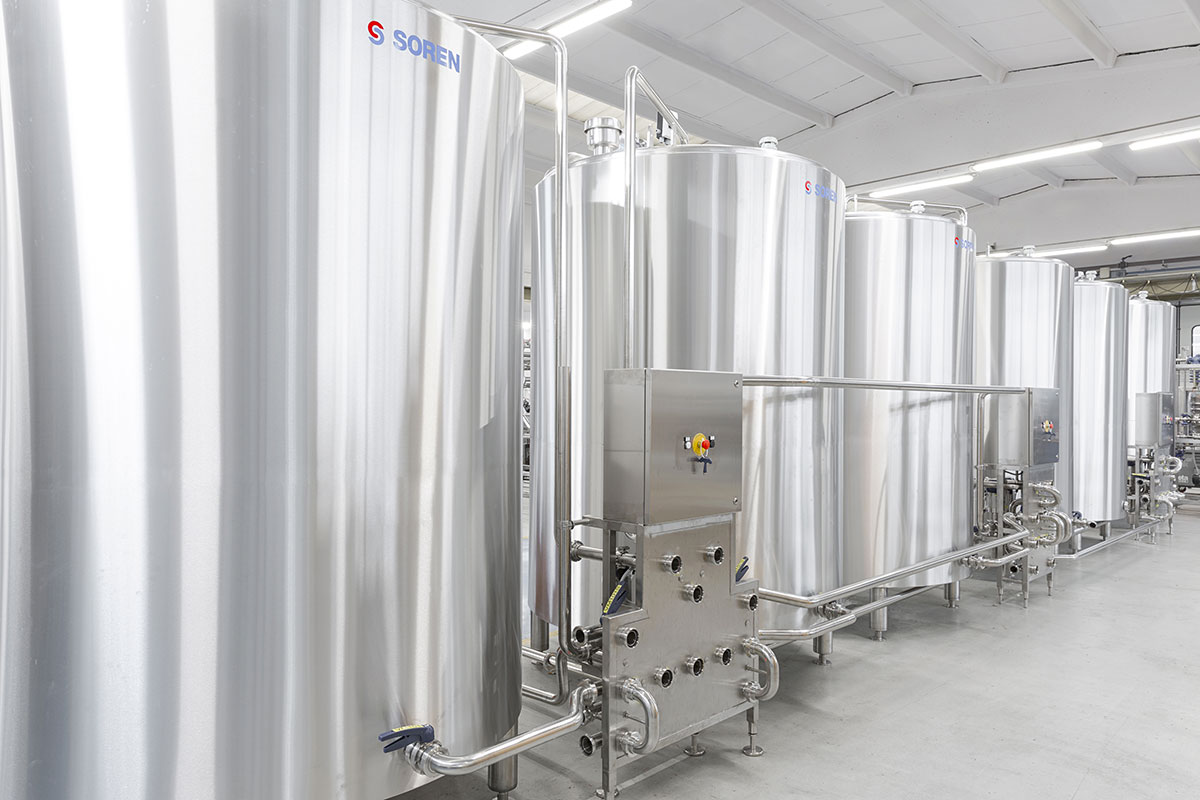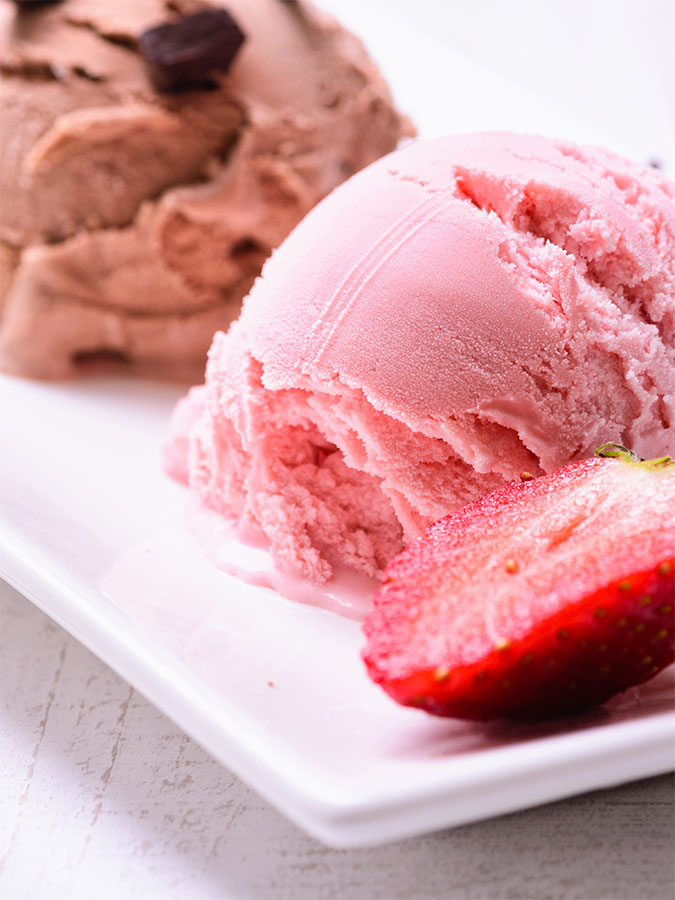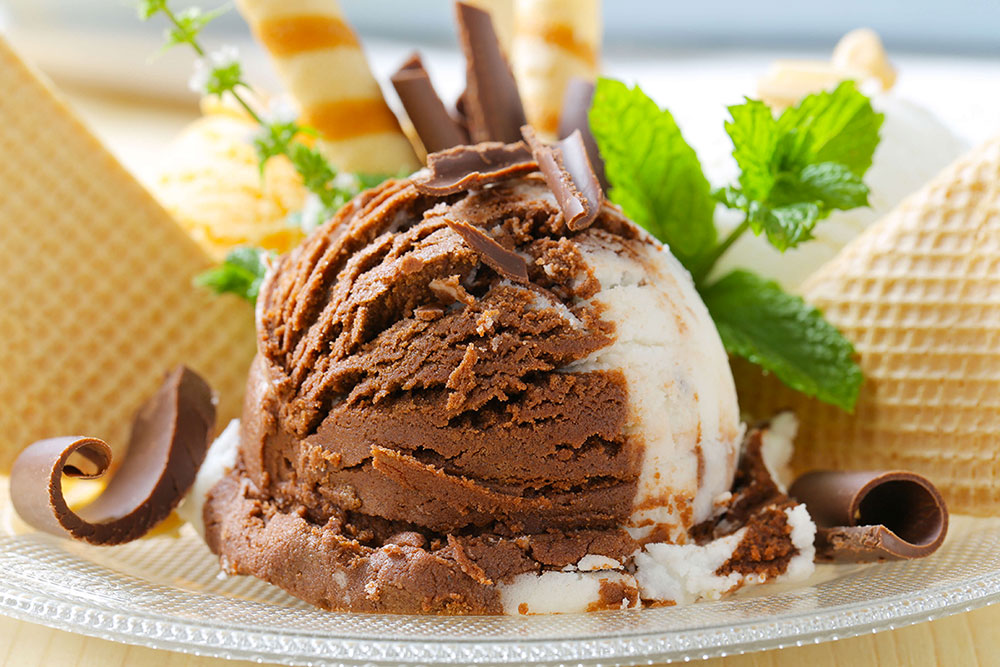 DISTRIBUTION FROM AGEING TANKS TO FREEZERS
This is an operation of key importance during the ice cream mix preparation process. Most ice cream factories have a very large number of ageing tanks, as well as a very large number of freezers.
FULLY AUTOMATIC
The process can be carried out fully automatically by using double-seat mixproof valves. This special type of valves guarantees the total absence of contamination of all different recipes between each other, as well as between the recipes and the cleansing solutions. No human action is needed, all operations are handled automatically by the PLC.
MANUAL
The manual distribution of the mix between these aging tanks and freezers can often be messy, filled with human mistakes and time consuming. This is why Soren has developed the most advanced solution for the manual distribution system. It consists of a distribution plate that allows the positioning of each handle in as little as 10 seconds, with an intuitive and operator friendly configuration.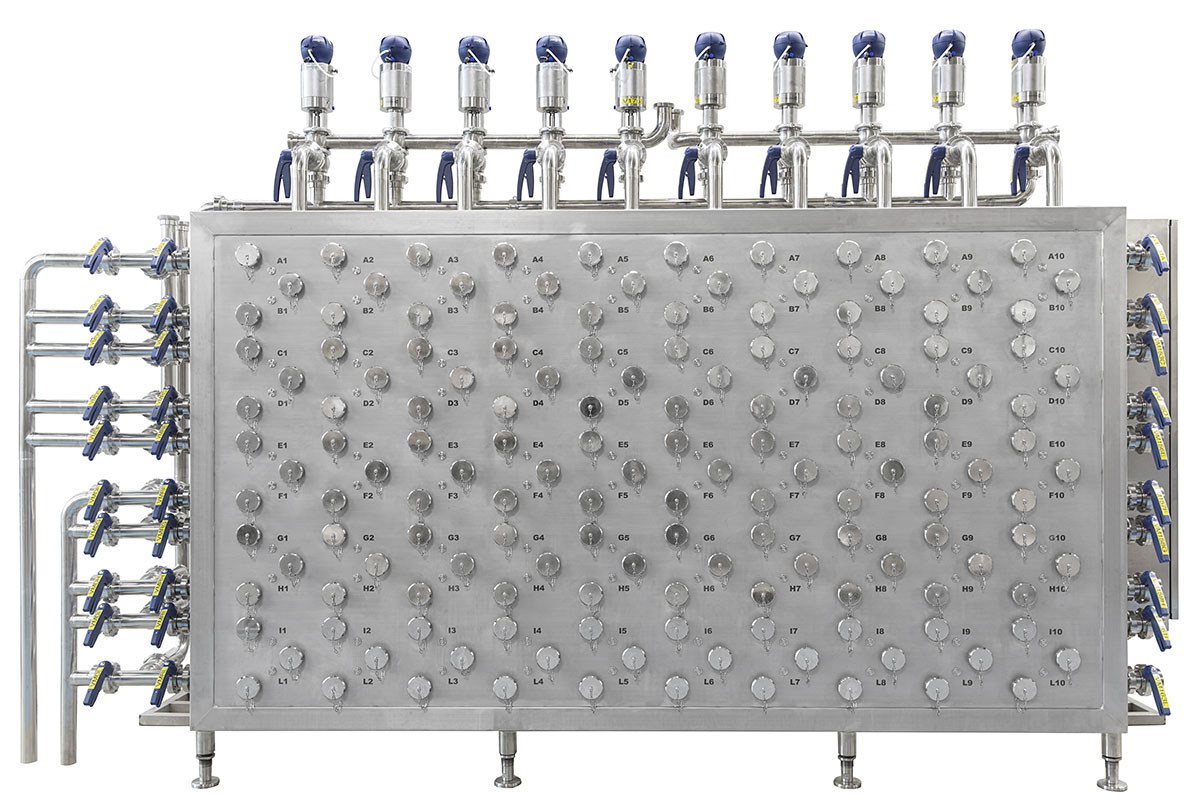 FREEZERS
Soren offers a wide range of continuous freezers with capacities that go from 20 l/h to 2300 l/h (5,2 us gph to 605,2 us gph) of ice cream.
All Soren Freezers are designed either for a self contained stand-alone Freon refrigeration unit or for freon/NH3 system to be connected with central refrigeration system. Soren offers a choice of two sizes of dasher, suited to all varieties of ice cream:
| | | |
| --- | --- | --- |
| MODEL | CAPACITY* (MIN) | CAPACITY* (MAX) |
| W 600 | 150 | 600 |
| W 800 | 200 | 800 |
| CS 100 | 20 | 100 |
| CS 200 | 40 | 200 |
| CS 400 | 80 | 400 |
| CS 800 | 140 | 780 |
| CS 1200 | 200 | 1200 |
| CS 1500 | 300 | 1500 |
| CSW 2000 | 400 | 2000 |
| CSW 2300 | 500 | 2300 |
TYPE 30 OPEN DASHER
Suitable for most frozen desserts. Displaces approximately 30% of the cylinder volume.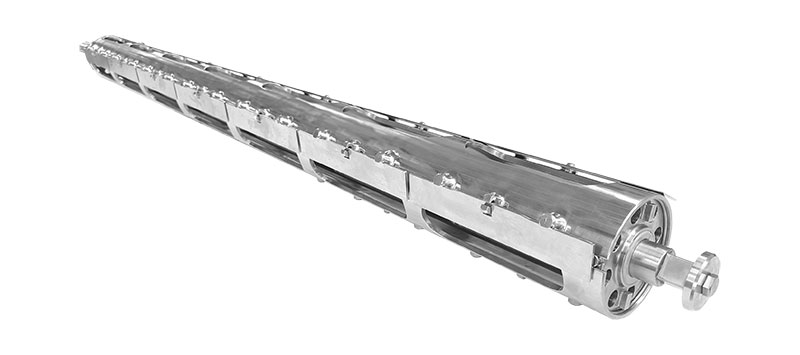 TYPE 80 SOLID DASHER
For extruded ice cream. Displaces 80% of the cylinder volume, resulting in rapid development of small and uniform ice crystals.

CONTROL SYSTEM
All freezing cylinders are equipped with fully automatic user-friendly control design including a TFT colour touch-screen, operator work-station, and a (PLC) Programmable Logic Controller for automatic control of the following freezer functions (Siemens PLC as standard):
CAPACITY

OVERRUN with air mass flow meter

VISCOSITY

TEMPERATURE

CYLINDER PRESSURE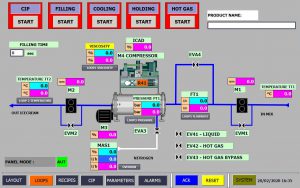 C.I.P. SYSTEM
CLEANING PROCESS
A cleaning cycle consists of:
Removes the majority of the product residual in the pipes after production. This water goes to drain after going through the plant.
CLEANING WITH ALKALINE DETERGENT OR SODA
This solution can be reused more than once, and it is recycled back to the soda/detergent tank. In this tank, the optimal concentration of soda/detergent is automatically kept through a conductivity meter and a subsequent adjustment of the concentration trough a membrane pump that transfers the soda/detergent from the IBC container directly into the tank.
NEUTRALIZATION WITH ACID SOLUTION
Optional, depending on the product – same as above.
FINAL RINSE WITH FRESH WATER
This water cycle is necessary in order to remove the chemicals that may be left in the pipes from the previous phases. At the end of this phase, the water is still clean as the pipes have already been cleaned. This is why this water is recirculated back to the "first rinse" tank, and will be used as a first rinse water for the following cleaning cycle.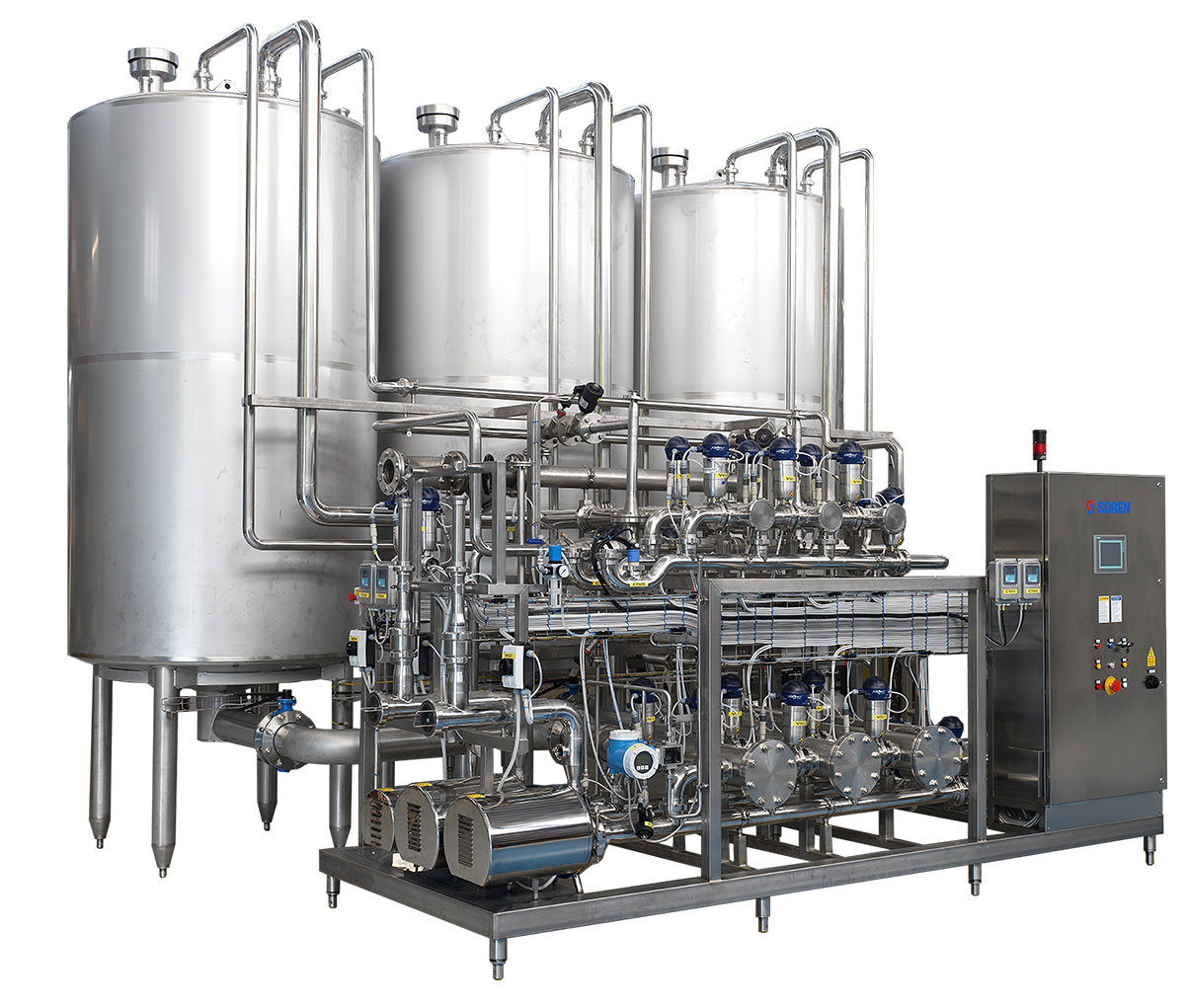 There are different factors that affect the efficiency of the cleaning cycle:
Temperature of the cleaning solution

Concentration of the detergent

Contact time

Turbulence of the flow
All these parameters can be set and controlled with SOREN automatic CIP system, to guarantee the same cleaning effectiveness at every cycle.
Soren's C.I.P. System is an investment which pays of itself quickly, by reducing operational costs and by improving the quality and safety of products.
Recycling of waste water
Recycling of detergent solution
Faster cleaning cycle = more production time
Longer life-time of process plants
Longer shelf-life of products
No human mistake
C.I.P. SYSTEM
CONFIGURATIONS
A basic C.I.P. system can have 3 configurations:
3 TANKS
One tank for the detergent solution, one tank for clean water, one tank for first rinse "dirty" water.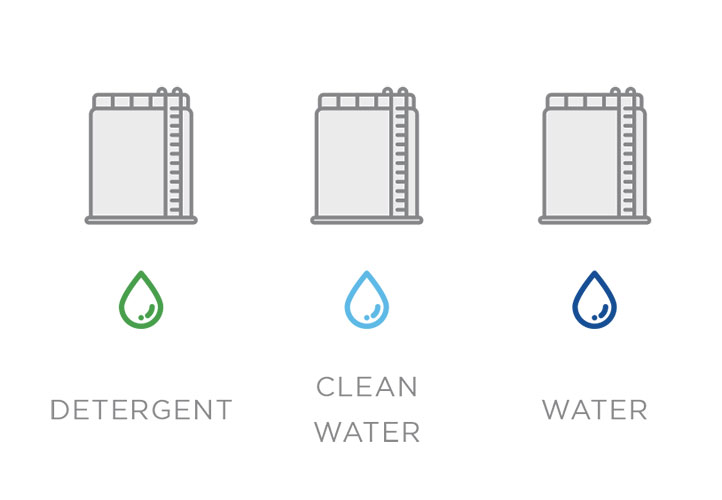 4 TANKS
One tank for the acid solution, one tank for the soda solution, one tank for clean water, one tank for first rinse "dirty" water.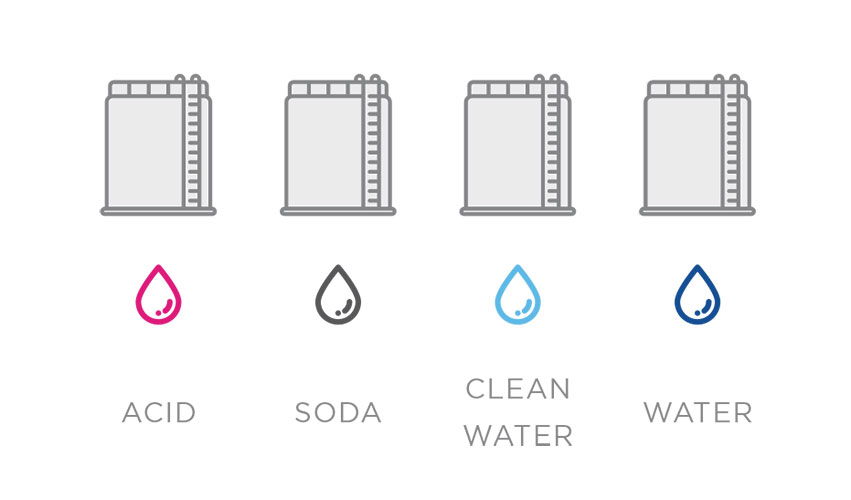 5 TANKS
One tank for the acid solution, one tank for the soda solution, one tank for clean water, one tank for first rinse "dirty" water, one tank for pH neutralization of all solutions.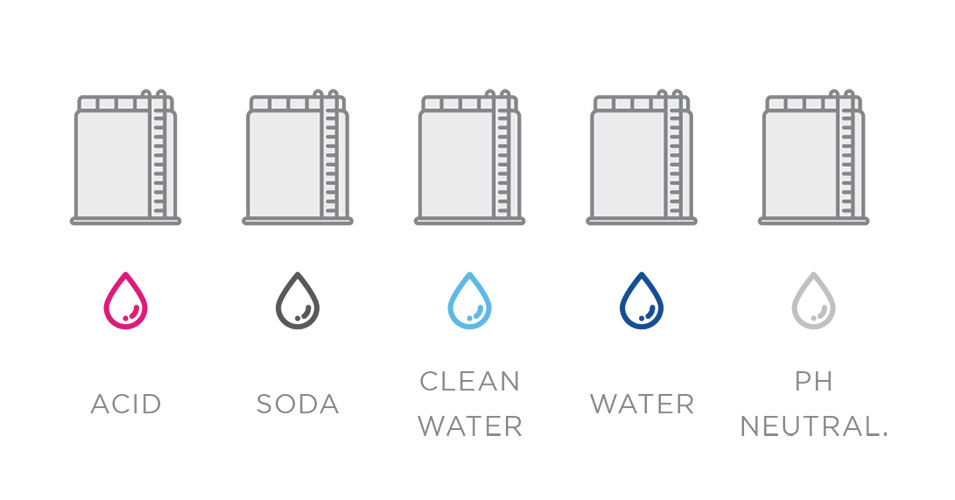 PARAMETERS SETTING & CONTROL
Automation is of key importance when it comes to industrial processes. This is why Soren internally develops the software involved in the running of an automatic system.
The operating system is very user friendly and intuitive, with a graphic representation of the process that will allow all users to follow all the variables during the process and, if needed, to modify them. The software also contains all recipes and cooking sequences so that they can be run automatically with only one touch without the possibility of human mistakes.
All modifications to the process can be password protected, so that only a few selected trained operators can have access to them. With the automatic dosing of the ingredients and the automatic handling of the cooking process, perfect repetition of the product quality is guaranteed.
Our automation system allows customers to control all key parameters of the process, such as:
RECIPE

COOKING PROCEDURE

TEMPERATURE

LEVEL

FLOW

PRESSURE
RECORDS TRACKING
The system allows customers to store and keep track of all required parameters.
REMOTE ASSISTANCE
Soren is able, if allowed, to connect remotely to any software at any time in any country. This allows customers to receive instant assistance in case of emergency or in case a sudden change in the process or in the recipe is required.